Upenders & Upender Buggies
SHJLPAK Coil Upenders and upender Buggies are also known as Coil Tilters or Coil Positioners, which are made to bring coils upright using their palletized position effectively and securely. Coil Upenders or Coil Tippers not just simplify the harmful procedure for tipping metal coils, but may be used to securely rotate paper rolls, plastic film, press dies, palletized product, cylinders or windmill turbines to alter vertical/horizontal orientation.
SHJLPACK Coil Upenders can be found with Electric or Hydraulic drive systems. Both of them are outfitted having a heavy-duty brake to stop the load in any position & angle. Coil Upenders also used with other equipments, like turnstile, downender, weighting system, wrapping machine, stacking station…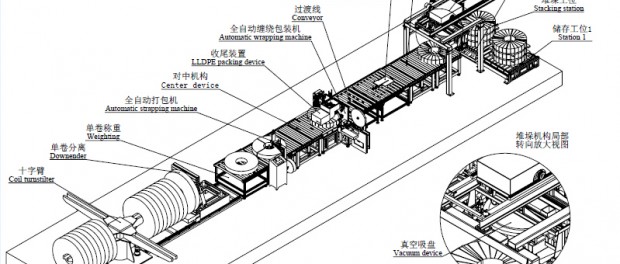 Coil Upenders make rotating coil safer, simpler and much more effective than other techniques while stopping harm to your coil. Metal Roll forming Systems develops their Upenders rich in strength frame and speed industrial ranked motor permitting for convenient rotation. This saves time when tipping numerous coils.
The benefits for any SHJLPACK Coil Upender are:
Compact design saves space
High-speed saves time
Obtainable in either 6 ton,10 ton or other lighter and heavier load
Electric powered industrial motor with wired handheld remote control
Electric safety brake enables stopping in almost any position
3 phase energy, 220 volt or 480 volt
Durable powder covered finish provides many years of service
Coil cradle increases safety and prevents coil from moving off upender
Hands pendant controlled
Available either rotating or stationary to permit use of coil from the position within 180 degree
Larger platforms available