"Efficient and Durable Pallet Inverter for Galvanized Bottles: The Toppy Inverter Solution"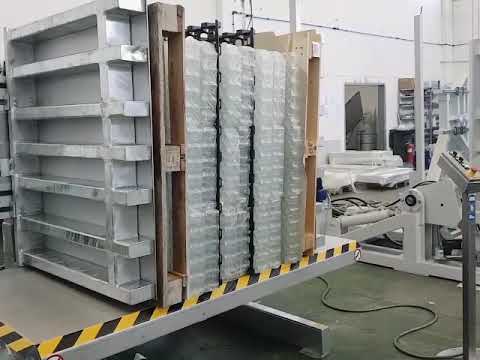 Are you tired of the hassle of manually adjusting your pallet loads? Look no further than the Toppy Inverter! With the ability to turn loads of up to 1000 kg, this pallet inverter is sure to make your job easier.
At Toppy, we understand the importance of efficiency and safety in the workplace. That's why our Toppy Inverter is designed with easy-to-use features, allowing for quick and safe load transfers.
But what sets the Toppy Inverter apart from other pallet inverters on the market? Our product is designed with versatility in mind, with the ability to handle a variety of loads and pallet sizes. Plus, our inverter's energy-efficient design means you'll save on operating costs.
Whether you're in the manufacturing, distribution, or warehousing industry, the Toppy Inverter is a valuable addition to your operation. Not only will it save you time and effort, but it will also improve workplace safety.
For more information on the Toppy Inverter, contact us at [email protected] or visit our website at https://www.toppy.it/. We're always happy to answer any questions you may have and help you find the best solution for your pallet inverting needs.