Circular Economy, Sustainability, Digitization: Our Expert's Analysis From K, the Plastic Industry Fair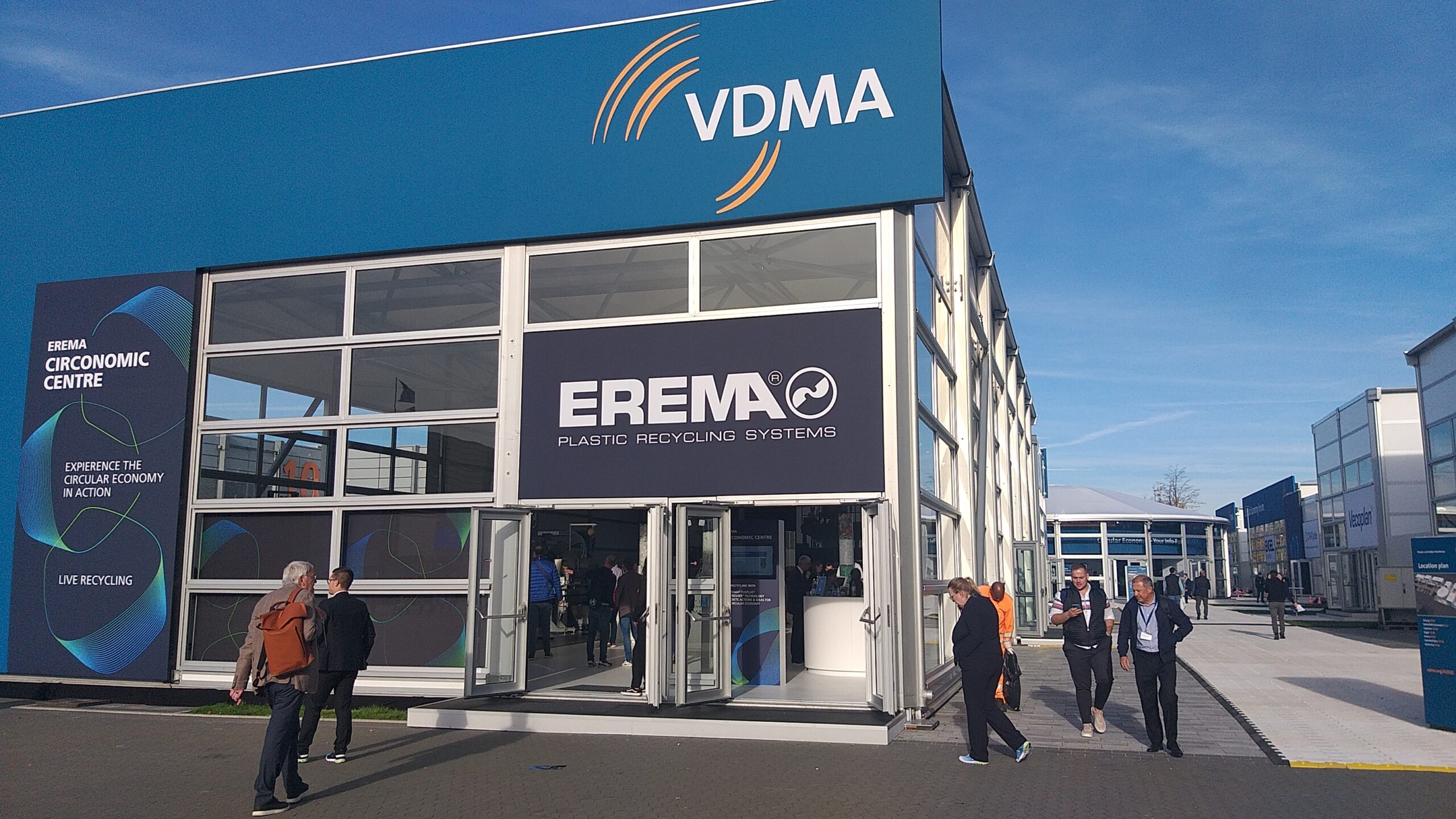 Last October, the K trade show took place in Dusseldorf, Germany, showcasing the latest innovations and trends in the plastics industry. The focus of the fair this year was particularly on recycling, as plastic waste and pollution continue to grow globally. DirectIndustry Expert, Francesco d'Amore, attended the event and revealed the key takeaways from his tour.
According to Plastic Oceans, global plastic production stands at around 380 million metric tons per year, with an increase to 390 million metric tons in 2021, as reported by Statista. However, OECD estimates that only 9% of plastic waste is recycled worldwide, leaving 22% mismanaged. As a result, plastic bags and plastic bottles continue to pollute our oceans.
During the fair, d'Amore observed three primary trends: circular economy, sustainability, and digitalization. The circular economy was the main topic, with an entire pavilion dedicated to the concept, organized by the German mechanical and plant engineering association, VDMA. Major players in the plastics industry, including Arburg, Engel, and Erema, showcased their recycling solutions. For instance, Erema takes used plastic, recycles around ten different materials, and produces 60 types of new products, from toys to shampoo bottles.
Engel, one of the world leaders in plastics processing, presented their Inject 4.0 solution, a software for monitoring and controlling the injection molding machine. This innovation allows one to control the machine parameters step by step and modify them according to what is happening during the manufacturing process. The software automatically adapts the closing force according to the mold breathing, for instance, to reduce scraps.
Another topic observed by d'Amore was the role of color sensing in the plastics industry, particularly with Konica Minolta's solution. Color sensing is crucial in determining the color and brightness of plastic. Konica Minolta introduced a spectrophotometer equipped with a 60° gloss sensor that allows the simultaneous measurement of color and gloss, improving work efficiency. This device combines spectrophotometers and gloss meters, allowing operators to measure both the color and brightness of the plastic surface in one action, making the measurement more precise and efficient.
Francesco d'Amore is an Italian mechanical engineer with experience in industrial production and manufacturing processes. He joined DirectIndustry in 2012 as an Industry Expert in charge of selecting the best industrial products. His observations at the K trade show offer insights into the latest trends and innovations in the plastics industry, including solutions to address plastic waste and pollution.