"Efficient Box Handling: Revolutionize Your Supply Chain with the Toppy Pallet Inverter Mono"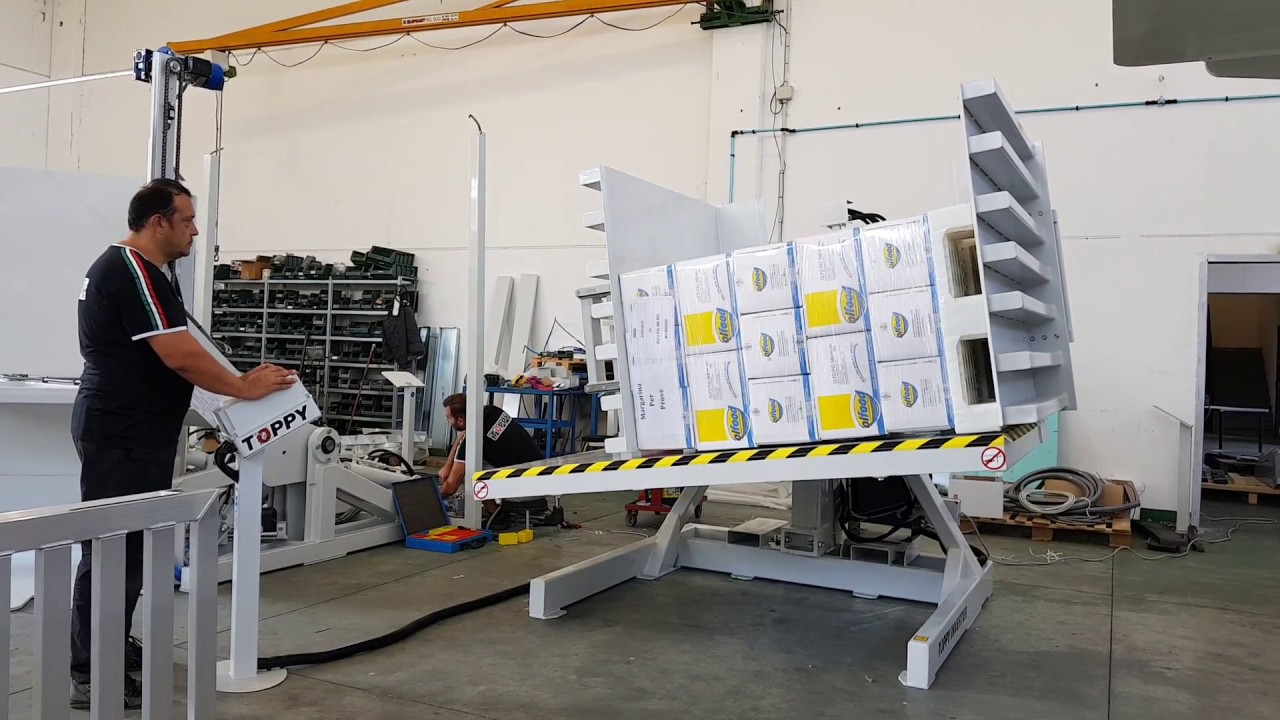 Pallet Inverter for Effortless Load Turning
Are you tired of struggling to turn heavy loads on pallets? Look no further than the Pallet Inverter, a convenient piece of machinery that can effortlessly turn loads of up to 1000 kg.
Sometimes, loading and unloading on pallets isn't the best option for certain types of products or equipment. But with the Pallet Inverter, users can easily transfer their items to another pallet in a safe and efficient manner.
For those who need to turn smaller loads, the Pallet Inverter – Mono (Boxes) provides a practical alternative. This device is perfect for turning boxes, crates, and other small items.
Whether you're dealing with large or small loads, the Pallet Inverter streamlines the process and makes it all much easier. Plus, with proper use, it can help prevent back injuries and other physical strain.
Investing in a Pallet Inverter will save time and energy in the long run. Say goodbye to manual maneuvering and hello to a more efficient way of handling your goods.
For more information on the Pallet Inverter and how it can benefit your business, visit the site linked below.