"Efficient Packaging for Coffee and Milk Powder: The High-Speed Stick Bag Machine"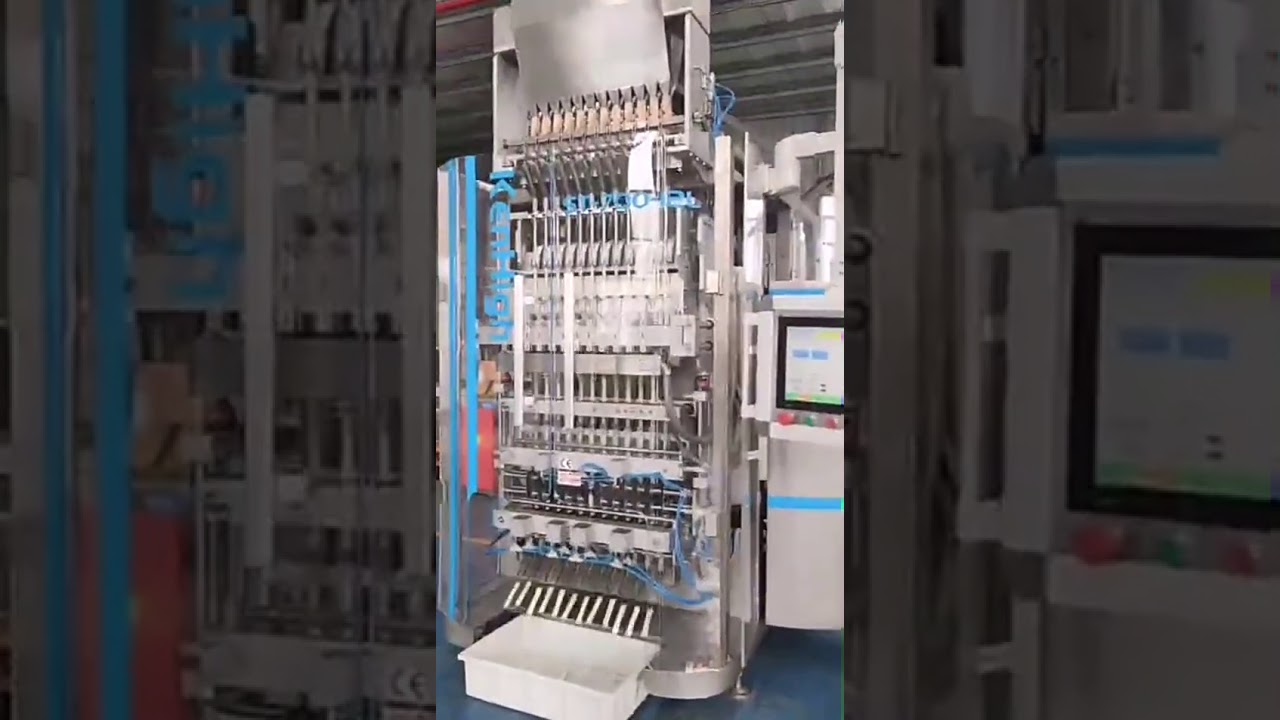 Are you in the market for a high-speed stick bag packing machine for your coffee, sugar, or milk powder products? Look no further than our 60-bags/lane/min multi-lanes packing machine! With options for 4, 6, 8, 10, or 12 lanes, you can tailor your packing process to your production needs.
Our state-of-the-art machine is optimized for speed and efficiency, allowing you to pack more bags with less labor in a shorter amount of time. The stick bag design ensures that your product stays fresh and secure, while also being easy for customers to use and dispose of.
In this video, we'll give you a comprehensive overview of the features and benefits of our high-speed packing machine. You'll learn about its precision engineering, user-friendly interface, and customizable options. We'll also cover important safety measures and maintenance tips to keep your machine running smoothly for years to come.
If you're looking to streamline your packing process and increase productivity, this machine is the solution you've been searching for. Check out our video to see it in action and learn more about its capabilities.
As always, we appreciate your support and encourage you to like, subscribe, and share our channel. For more information or to get in touch with our team, visit [link here].
Keywords and Tags: stick bag packing machine, high-speed packing machine, coffee packing machine, sugar packing machine, milk powder packing machine, 60-bags/lane/min, multi-lanes packing machine
Hashtags: #stickbagpackingmachine #highspeedpackingmachine #coffeepackingmachine #sugarpackingmachine #milkpowderpackingmachine #packagingequipment #manufacturing #productivity #efficiency #innovation FHOPE AUTOBAG