safe and simple operate and maintenance
top quality and productivity
Best service
Features:
* Space Utilization
* The Unit is laid flat on the ground.
* The Region can be obtained for other reason behind works because the machine is not getting used.
*The Region may be used a way for automobiles.
Safety:
* A synchronized valve is introduced to prevent some risk of malfunction.
*Compact Design:
* A based sliding plate produces the most pressure.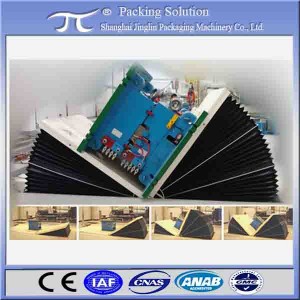 1, safe, reliable, and manual mode is not secure and easily damaged lifting equipment, mold larger operations more difficult.Using machines small floor space, flip the mold easily and quickly, improve work efficiency, safe and civilized production.
2, compact: compact design of the machine and flip the molds take fully into account the work requirements, low table height and a comfortable size.
3, power lock function: use electromagnetic brake motors, flipped during power outages, the machine will automatically lock, stop, reverse does not occur.
4, quality and reliable: the main parts of the machine (cyclical reducer and all bearings, double row roller chains) are made of well-known professional manufacturers products, quality is guaranteed.For the sake of customers, customer satisfaction was "congenial" branding purposes.
5, strong brand, now our production turning molding machine, has been sold to more than countries such as Japan, the United States, Russia and India.
The company is now producing 5 tons to 50 tons a variety of turning molding machine for customers choice