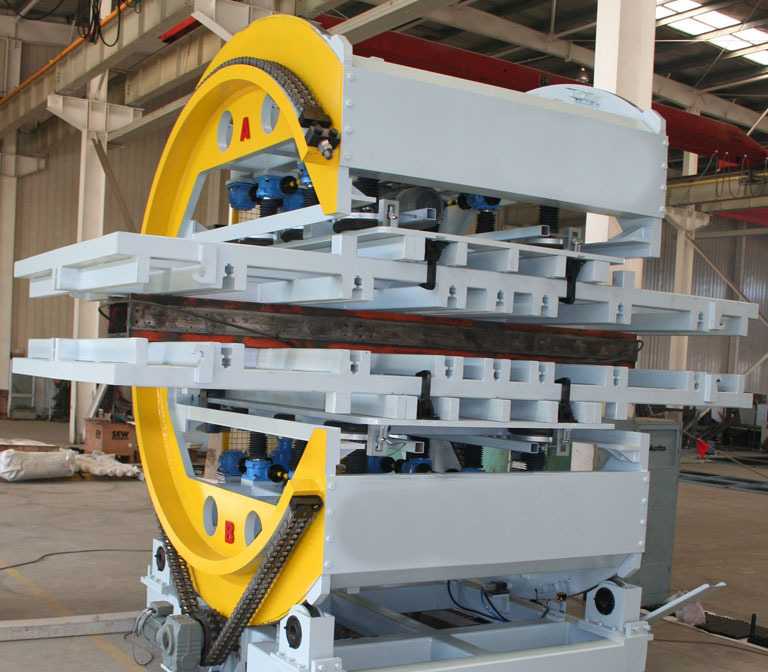 The video of the panel turning with press down device holder.
The soltuion of the load upender machine for turning steel sheet and mold plate 180 degree.
The driving is by power motor with gear box. The chain for passing the inverter frame for rotation.
For holding the heavy load in turning, pressing down device driving my hydraulic cylinder.