Electric Vertical-Horizontal Steel Coil Clamp
The clamp consists of a reversal part and clamping part. If the crane does not have a rotary function, the clamp can be equipped with a rotary head. In the clamping part, the motor drives the leading screw and nut to form an initial clamping force on the steel coils. After being lifted, the wedge surfaces close to the clamp finally form a tight clamp on the steel coils. In the reversal part, the motor drives the chain wheel to rotate. The chain wheel drives one chain to increase in length and the other chain to decrease in length, and then drives the clamp in the bottom to reverse.
www.shjlpack.com
Electric Vertical-Horizontal Steel Coil Clamp is similar with electrical coil tilter, the horizontal coil can be tilted to vertical one by this machine. Meanwhile, it can be used to cramp the vertical or horizontal coil in 90 degree.
As usually, the steel coil is in horizontal mode after winding in supplier's factory, and then moved to steel coil warehouse horizontally, but some customers require vertical mode. In order to satisfy different customers' requirement, some suppliers make a special steel coil tilter line in their factory. It not only occupied the warehouse's storage space, but also needs to equipment with vertical and horizontal steel coil tilters. In order to solve this problem, we design and manufacture the electric steel coil clamp, it can be used to tilt the steel coil in 90 degree, and can be tilt the steel coil from vertical to horizontal or horizontal to vertical in any place of warehouse.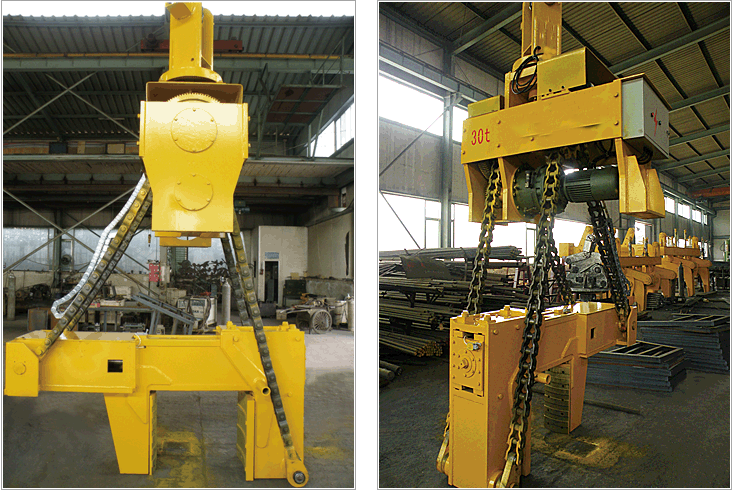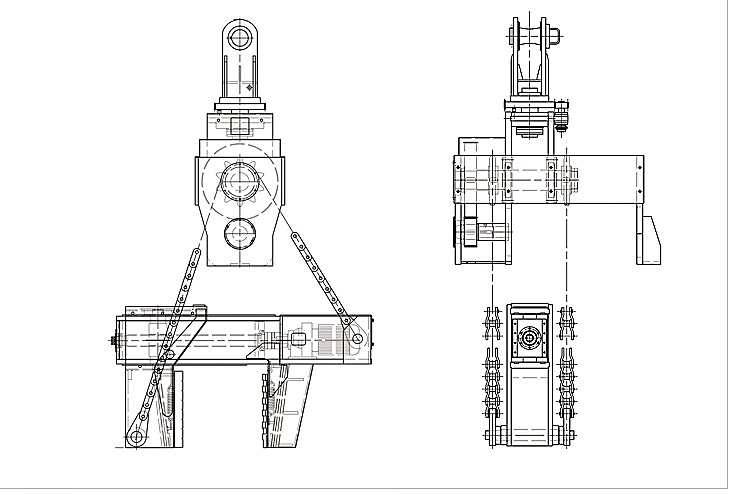 Charaters:
Electric Vertical-Horizontal Steel Coil Clamp is composed of clamp rotate part, clamp and chains. Instal the chain in clamp rotate part and then fix the chain in two ends of clamp.
Clamp rotate part is connected with crane, it including rotate frame, lifting part, horizontal rotate motor & structure, balance weight, chain wheel, sprocket, rotate motor and other structures. Lifting part is connected with horizontal motor & rotate structure, and linked with clamp through drig and screw nut. Balls installed between lifting part and horizontal rotate part, so as to reduce friction of them. Chain wheel welded with sprocket together, it is strong and stable. Balance weight can be adjusted in site to keep whole device balant.
Sprocket driven chain device rotate and make Electric Vertical-Horizontal Steel Coil Clamp rotate. Left & right holders inverted connected with clamp frame and horizontal device. If steel coils will be down to ground because of gravity, the left & right holders will hold steel coils tighter and tighter. Placed steel coils to designated location after tilting 90 degree. Reset the clamp, then left holder will reset automatically by spring tension.