Customized Heavy Duty Coil Upender/Tipper
Coil Upenders or Coil Tippers allow the user to load palletized metal coils (eye-to-the-sky) onto the turnover platform, then invert them to the eye-horizontal orientation for feed line loading, to provide safe and efficient delivery of coils throughout the manufacturing facility.
This coil upender allows the user to transfer palletized steel coils to a coil cart in a safe and timely manner. The turnover platform rotates 90 degrees to invert the coil. Once inverted a coil cart is positioned under the cradled coil for extraction of the coil from the upender and placement onto the mandrel of a coil feed system. A steel coil is delivered to the upender via a fork truck with the coil still bound to the wooden pallet while the flat platform is parallel to the floor. This coil also can be delivered to the coil upender via roller conveyor or PVC belt conveyor, it is convenient for coil feeding and taking out. So as to avoid the risks in workers and also for reducing the operators doing this work.
The operator turns on the upender uses push button controls to pivot the platform to bring the coil to the upright position. During the process, the palletized coil slides on the flat platform until settling in the tapered cradle lining. A coil cart then drives under the tapered cradle, extracts the coil from the upender and drives away towards the uncoiler. The operator then rotates the pivoting frame back to the "TURN" position and is ready for the next steel coil.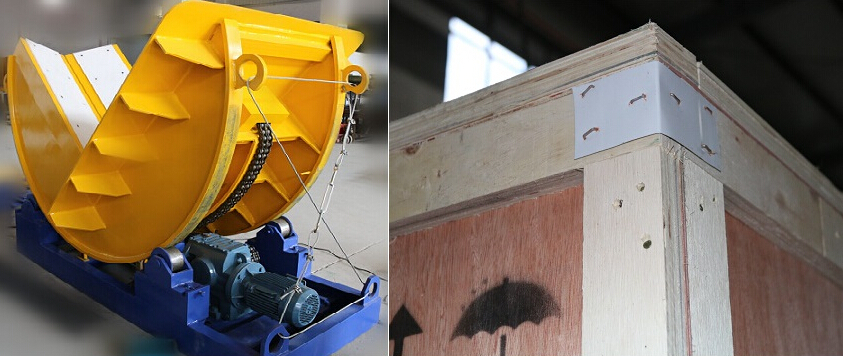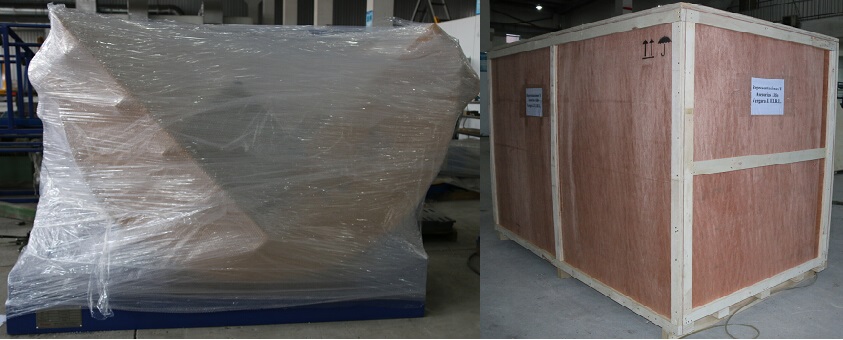 This coil upender is customized, it can be made according to different customers' products' specification, upend and other requirement. Platform can be with slider or roller conveyor mode, convenient to connect customers' production line for achieving automatic online packing. Except the machine structure can be customized, for the nameplate, control panel, motor brand and etc also can be with special design to satisfy various customers' demand.
PRODUCT FEATURES:
Fast and safe way to upend coils to 90°.
Heavy duty disc brake will stop load in any position.
Stop travel/over travel limit switches.
Mechanical brake is used for double protection.
PRODUCT OPTIONS:
Larger platforms available.
V-Block, either standard or customized faced.
180° horizontal rotation which permits loading, and unloading from same side.