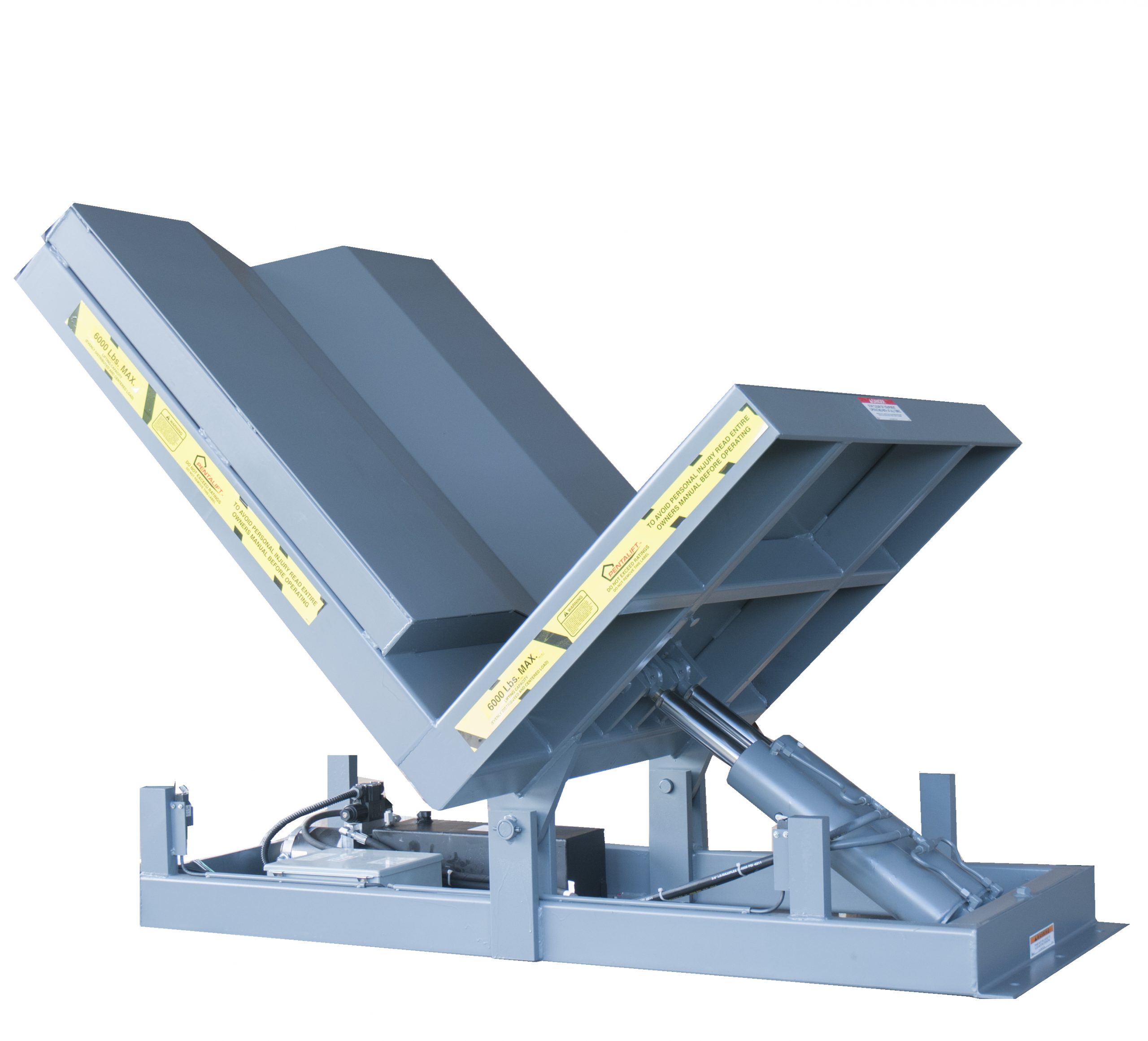 This hydraulic coil tilter can also be used for different types of cargoes which makes them all-purpose. Steel coils position change from horizontal to vertical and inversely, with weight from 1 to 40 tons. Usage of this hydraulic coil tilter allows increasing considerably handling works safety and efficiency as well as improving their quality. The tilter central groove design provides for electric drive working with supply voltage from 220 to 480 V. In addition to it, these hydraulic coil tilters are available at leading market prices to cater to the growing demand of various customers. The JINGLIN HYDRAULIC COIL TILTER (also known as a 'coil upender') is an ideal solution to High Risk area in the work place providing a simple, safe and efficient design for the materials handling of palletized steel coils. The hydraulic coil tilter is driven by hydraulic station. In order for safe operation, the special brake device is equipment. Hydraulic coil tilter design gives increased safety and efficiency when conducting the difficult and hazardous task of separating the steel coils from the transport pallet and the need to change orientation from a vertical bore position to a horizontal bore position.

Mode of Operation
Coils are loaded onto the coil tilter by a forklift or overhead crane.
The coil tilter is safely operated from a remote position and is able to rotate the coil through 90 degrees allowing for safe removal from the transport pallet.
The tilted coil can be transferred by a C-Hook and loaded into the production environment. This safe and easy operation reduces risk on coil changeovers and assists in increasing productivity
Industries currently using this coil tilter / upender
Steel industries – Roofing and roll forming industries
Guttering and down pipe manufacturers
Sheet slitting and punching stations
Paper industries- Paper coil handling: palletizing / de palletizing
Wire Rope industries – Wire coil handling: palletizing / de palletizing
JINGLIN development goal is to make the supply of these tilters in durable packaging at cost-effective rates for modern industries. If you have any technical problem of hydraulic coil tilter, welcome to communicate with us!